Drought Tolerant Landscaping
If you are looking for a local experienced landscaping contractor, Sun Coast Remodelers provides many services including custom landscaping design, installation, lawn care maintenance, consultation and repairs. We meet the unique needs and vision of each client with an approach that adds long-lasting value and unsurpassed beauty to the outdoor living area. By listening carefully and working thoughtfully, we have helped our clients create their dreams and protect their investment through exceptional design, build and maintenance programs.
Artificial Turf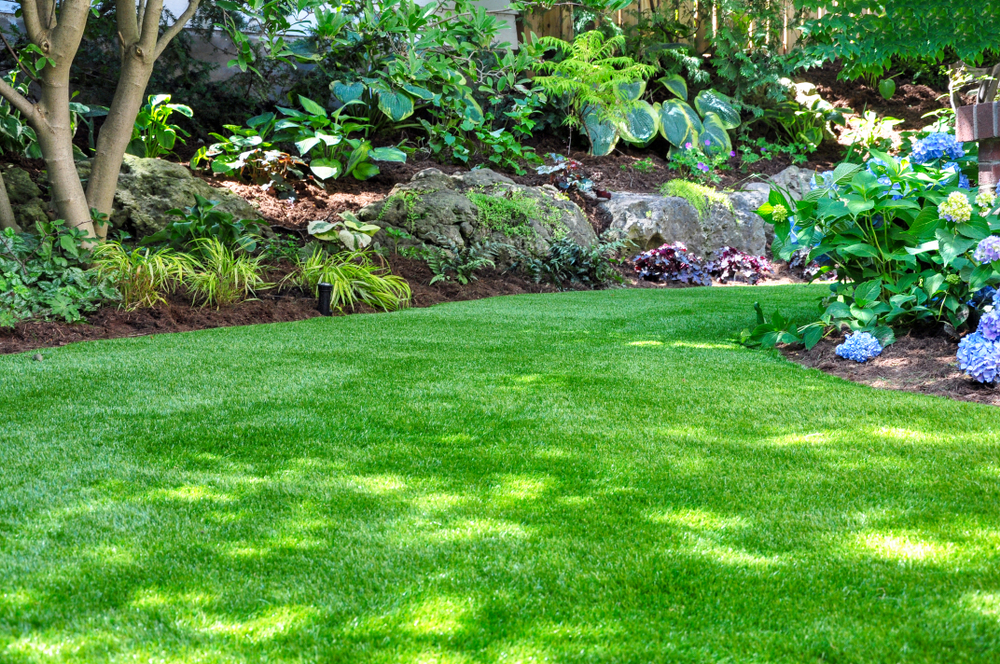 How does installing artificial grass benefit you and the environment?
Significantly less time is required to maintain your yard
Reduction of your water consumption by up to 80%
Reduction or elimination of carbon emissions from gas-powered equipment
Reduction of elimination of herbicides and pesticides
Artificial grass products featured by Sun Coast Remodelers are developed and manufactured to provide you with an environmentally-friendly, durable, and beautiful artificial grass installation. Most of our products feature a multiple year warranty, and all are made from recyclable polymers.
Rock & Stone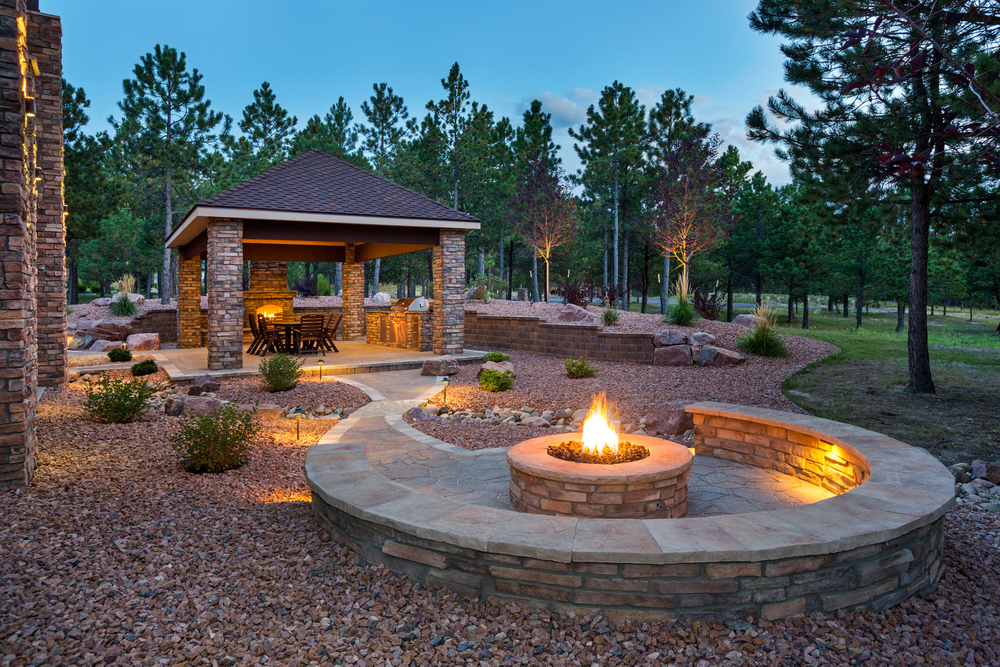 Rocks and stone can add a certain flair to your otherwise uneventful patio. They can either be installed in the front or back yard and lend an air of sophisticated simplicity to your home. Our landscapers are specialists in their design and installation and will work with you to incorporate both rocks and stone into your design.
Our team can install any and all types of rocks, gravel, stone and pebbles, in practically any color. Your landscaping consultant is the best person to help make this decision with. Contact us today at 1-858-633-5633 to start designing the home of your dreams!
Desert Landscape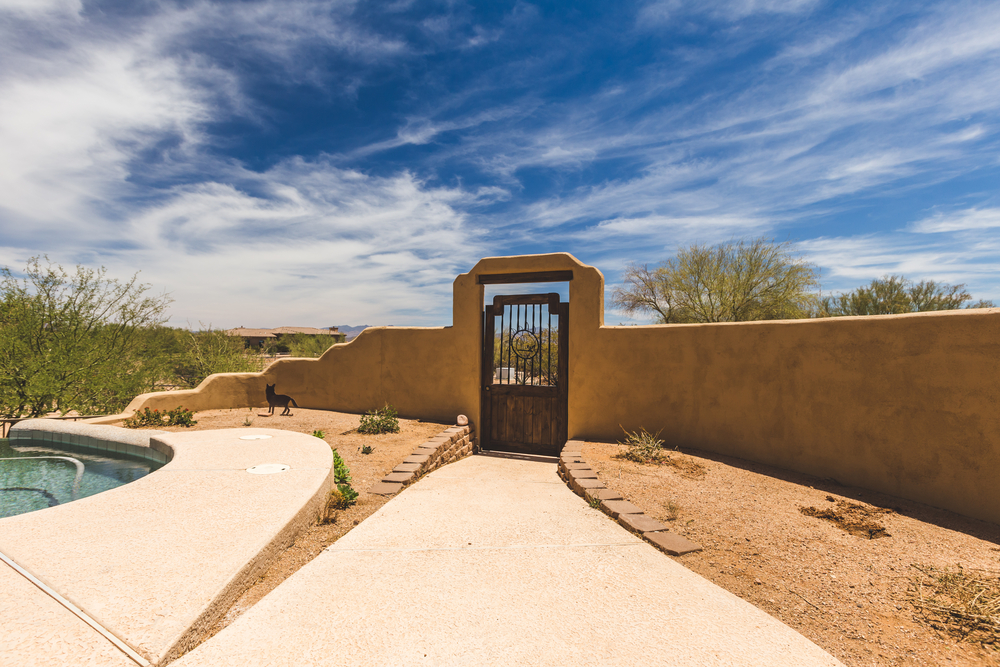 One of the major ways to drought proof your landscape is by removing your lawn. If your lawn is dry and patchy, there are two solutions. The first, is to receive a sprinkler system tune up with a smart water timer! The other option is to remove your grass and opt for a xeriscape. Many water districts in Southern California will actually give a drought tolerant landscape rebate for grass removal! The water savings will be very noticeable. Instead of a sprinkler head spraying a wide area of grass, drip irrigation can apply just the right amount of water to each individual plant.  Mulch or wood chips retain water and keep the soil around the plants from drying out.
Decomposed Granit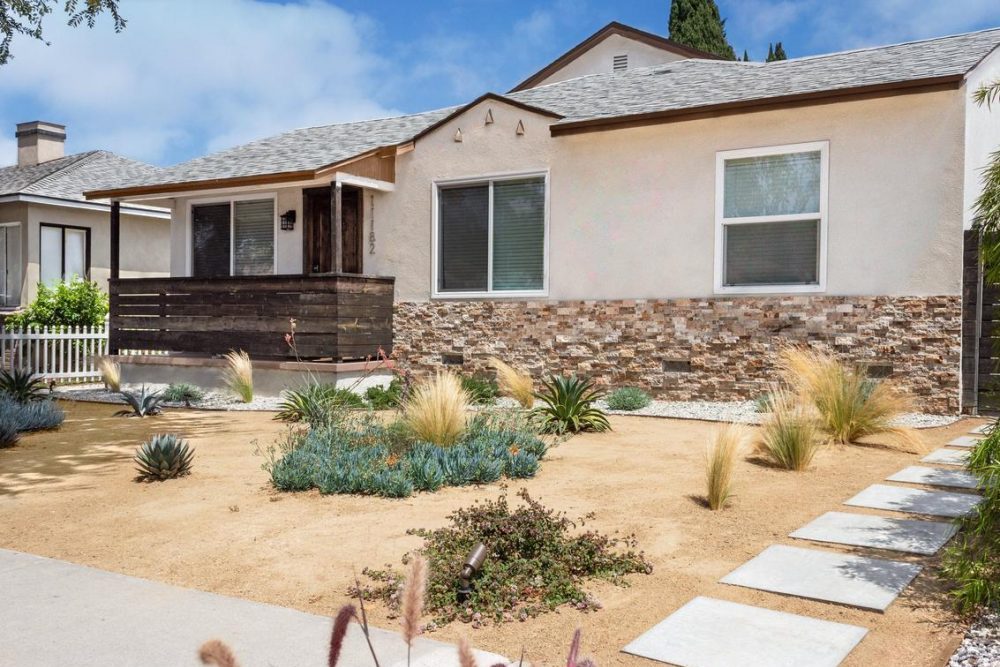 Decomposed granite (or DG, as it's nicknamed) is a fine gravel formed from the weathering of igneous rocks such as feldspar, quartz, and mica. To earn the DG label, gravel has to have small particles (typically no bigger than 3/8 inch). Decomposed granite is a soft material that will blend in with the borders of planting beds. Because the gravel particles are small, edging material can be flush to the ground. Decomposed granite is used as an area rug, to define the perimeter of an outdoor room or seating area. Decomposed granite is a local product and its color range typically mimics that of nearby landscape rocks. The range of colors varies from buff to brown, and also includes shades of gray, black, red, and green.
The variety makes decomposed a versatile hardscape material. It is easy to choose a color to match or complement other hardscape materials.
Decomposed granite is a low-cost material–from $40 to $50 per cubic yard is the typical price range–and can be used as a border for a more expensive paving material. Its soft, natural coloring visually widens a space without competing with other hardscape elements.
Like mulch, decomposed granite deters weed. It last longer than mulch (which breaks down in a season or two) and is a stable surface that won't wear away.
Decomposed granite is a permeable surface that will prevent rainwater runoff and (unlike grass) requires no water, making it an eco-friendly choice.
Decomposed granite is a low-cost alternative to stone, brick, or tile. For a large hardscape project such as a driveway, decomposed granite is also a low-profile material that blends well with other materials. It's a natural-looking surface that quietly recedes into the background, ceding attention to more dramatic landscape elements such as stone or turf.
Mortarless Block (Country Manor)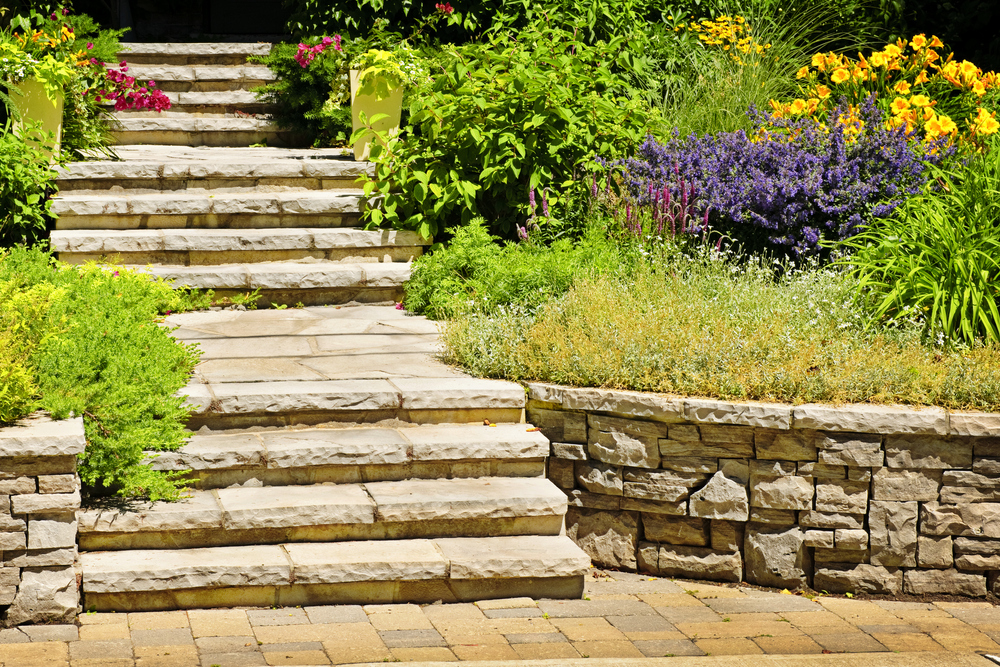 Keystone Country Manor offers the appearance of rustic, hand-laid stone walls with the strength and ease of installation provided by the latest in modular, pin connected technology. Rugged, yet blended with color and character, these high strength concrete units appear as natural stone that has weathered over time like the old world stone walls found throughout Europe.
Walls (RCP Block & Brick)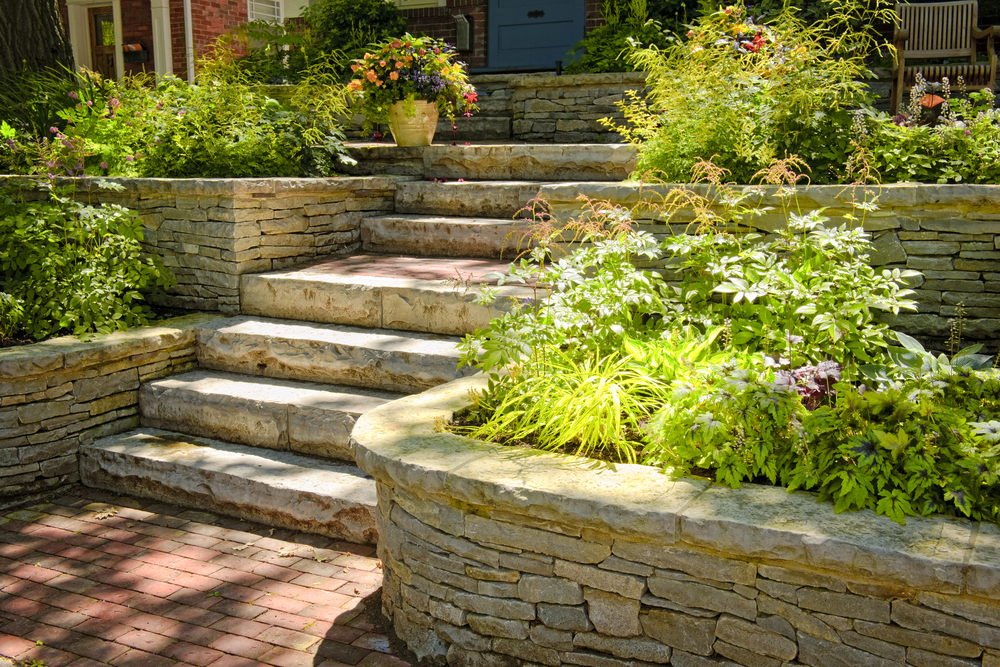 What Are The Different Types of Retaining Walls?
Gravity Retaining Walls
Gravity retaining walls are one of the most basic and common types of retaining walls. Gravity walls rely on a combination of block weight, connections, depth of buried wall, and wall setback to hold back soil. These mortarless, yet structurally interconnected retaining wall systems also permit water drainage to prevent hydrostatic loads. Gravity retaining walls are normally used in non-critical applications, where final wall height will be under 36″.
Reinforced Structural Retaining Walls
For taller walls, 3′ to 50′, retaining wall blocks are combined with soil reinforcement products such as geogrids, earth anchors, or galvanized steel grid reinforcing. These additional reinforcement products help to create larger composite reinforced soil structures. With a properly designed and engineered combination of products, the reinforced soil mass can support greater earth pressure and surcharge loads.
Free-Standing Landscape Walls
Freestanding landscape walls are simply decorative walls that are most commonly used for yard division or decoration. Freestanding landscape walls are not designed to hold back soil as is the case with retaining walls.
Get in Touch
Please fill out the form below and a representative will be in touch. Your information and privacy is important to us. Thank you.